IRONWOOD CrossFit – CrossFit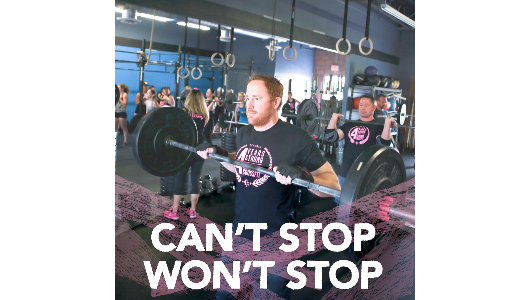 Warm-up
Weightlifting
Overhead Squat
5 Sets, building to a Heavy:

Pausing Overhead Squat + Overhead Squat

All repetitions taken from the rack. On the first repetition, a two-second "dead stop" pause is to take place in the bottom of the squat. This is where we confirm our positioning beneath the bar. The second repetition, there is no pause in the motion. Build to a "heavy", which is a challenging lift for the day, but not an absolute max. Our technique is more important than our number here.
Metcon
ROW AMRAP 15 (AMRAP – Rounds and Reps)
AMRAP 15:00

60 Double-unders

30 Calorie Row

15 Overhead Squats (115/80+, 95/65)
BIKE AMRAP 15 (AMRAP – Rounds and Reps)
BIKE AMRAP 15:

60 Double-unders

30 Calorie Bike

15 Overhead Squats (115/80+, 95/65)